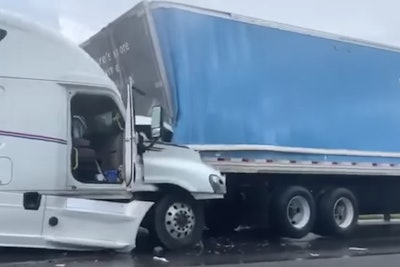 Seven vehicles, including four tractor-trailers, were involved in a collision on Interstate 81 Wednesday, Aug. 5 that left two people dead and several others injured.
Virginia State Police says the crash occurred at about 5:15 p.m. near northbound mile marker 87.
Jatinder Saini, 31, of Centreville, Virginia was the driver of one of the trucks and died in the crash. The other fatality was David Swartz, 53, of Keller, Texas, who was driving a 2020 GMC Yukon.
VSP continues its investigation.