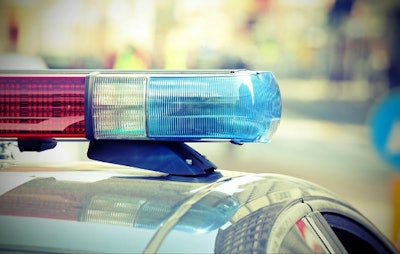 New Jersey State Police arrested a Georgia trucker following what they say was a road rage incident on the New Jersey Turnpike Tuesday, Aug. 4.
In a statement on their Facebook page, the NJSP say they received a 911 call from a trucker who said another driver "brandished a gun and fired at his trailer." The incident occurred at about 11:09 a.m. as both tractor-trailers were southbound on the turnpike in Union County.
The troopers say they located and stopped the tractor-trailer from which the shot was fired in the area of milepost 56.5. During their investigation, troopers say they located a 9mm handgun, a .22 caliber handgun, hollow-point bullets, and brass knuckles inside the truck. They arrested the driver of the truck, James McLane, 52, of Gibson, Georgia. He was charged with unlawful possession of a handgun, aggravated assault, possession of hollow-point bullets, and possession of brass knuckles. He was lodged at the Union County jail pending a detention hearing.
NYSP added on their Facebook post, "Charges are mere accusations, and the accused is considered innocent until proven guilty."