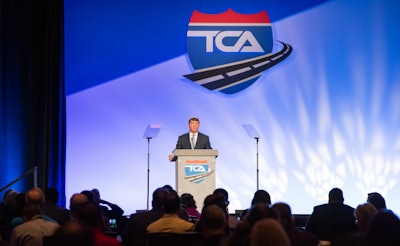 Federal Motor Carrier Safety Administration Deputy Administrator Jim Mullen is leaving the agency less than a year after taking office.
A Department of Transportation spokesperson said, "At the end of the month, Jim Mullen will be leaving the department. We greatly appreciate Jim's service and the work he has done for our country. Wiley Deck, currently a senior policy advisor to the Secretary (of Transportation Elaine Chao) and former FMCSA director of government affairs, will assume the role of Deputy Administrator of FMCSA."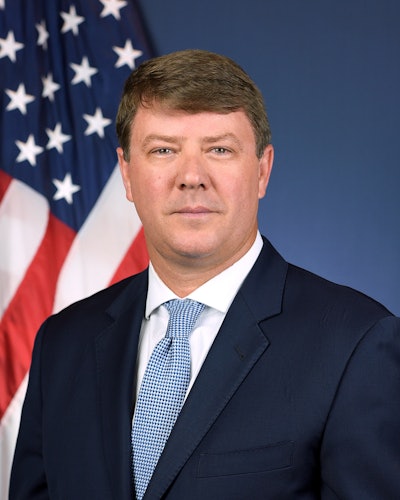 No reason was given for Mullen's departure.
Mullen took over the FMCSA after Ray Martinez resigned last October after serving for about 18 months. Martinez left FMCSA to oversee a construction project at the Volpe Center. During his time in office, Mullen inherited efforts started by Martinez to make changes to drivers' hours of service regulations. Those changes are set to take effect at the end of September.
Before establishing his own consulting firm in 2016, Mullen served for more than a decade as the executive vice president and general counsel for Werner Enterprises, one of the largest truckload carriers in the U.S. According to his biography on the FMCSA website, Mullen's background also includes expertise in the areas of government relations and human resources.
Deck began his career in the federal government in 1994, serving on the staff of Florida Congressman John L. Mica. Throughout more than 23 years of service to Rep. Mica, Wiley held a series of positions finishing with six years as the chief of staff. Before joining FMCSA the first time, Wiley served as the director of oversight and investigations for the U.S. House of Representatives Committee on Transportation and Infrastructure.