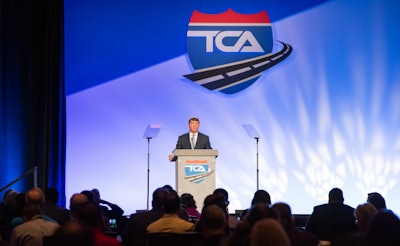 Jim Mullen, the former acting administrator of the Federal Motor Carrier Safety Administration, has joined self-driving technology company TuSimple to serve as its chief legal and risk officer.
Mullen resigned from his post as interim boss at FMCSA at the end of August. He had served in that role since October 2019.
Mullen will oversee legal affairs, risk management strategy and help continue to develop TuSimple's approach to safety, according to the company.
Before joining the Department of Transportation, Mullen ran a consulting firm specializing in transportation and cross-border trade and had also been the executive vice president and general counsel of Werner Enterprises.
TuSimple operates a fleet of 50 autonomous trucks in Arizona, New Mexico and Texas.