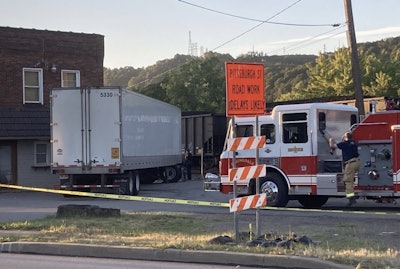 The driver of a tractor-trailer died after a collision with a train not far from Pittsburgh early this morning.
Emergency personnel say the collision occurred at about 5 a.m. in Cheswick, Pennsylvania. The Norfolk Southern freight train reportedly hit the truck and pushed the cab into a brick building near the tracks. No one in the building was injured, nor were any personnel on the train, which was hauling coal.
The driver's identity was not released. Police continue their investigation.