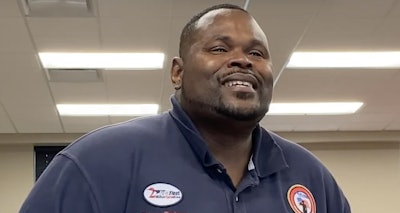 A trucker who spent 15 years in the military and almost 21 years as a professional driver is the grand prize winner in Pilot's annual Road Warrior contest.
Lenwood "Eric" Britton, who drives for First Fleet, was announced the winner Tuesday, Aug. 25. The Clarksville, Tennesse resident learned of his award while watching a video of Pilot founder and Chairman Jimmy Haslam. (See below.) Britton won $10,000. He was nominated for the award by his wife.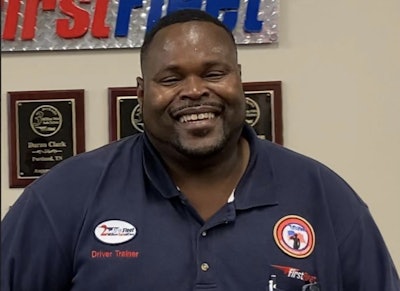 Second place went to 20-year driver Zdenko Zalac. An owner-operator from Clinton, Ohio, Zalac receives $5,000.
Mona Beedle, who drives for RayLee Transport, won third place and $2,500. She's from Auburndale, Florida.
"To be named the 2020 Road Warrior means so much and I'm very thankful," said Britton, who served in the 82nd Airborn as a paratrooper and later as a truck driver. "My advice to other drivers is to slow down, take your time, be aware of what's around you, and always display professionalism. It's truly an honor to represent my company and be recognized in this way. Thank you for believing in me."
Britton retired from the military in 1999, joining First Fleet as a driver and, later, becoming a safety driver trainer. In 2018, First Fleet recognized Britton's 19 years and 2 million miles with the safe driving award. In October, Britton celebrates a total of 21 years with First Fleet. Nominated by his wife, Britton's positive outlook and work ethic continues to shine within his surrounding communities, Pilot said in a statement.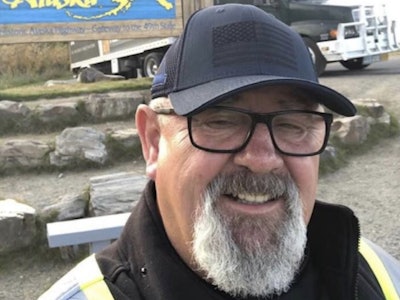 Zalac has been a professional driver for over 20 years and has amassed over 3 million accident-free miles, while traveling 49 states. He has been known to buy meals, donate showers, and even help other drivers if they have a breakdown that he can repair, according to Pilot. When he's not driving, Zdenko is back home helping his community by feeding the homeless, donating tents and providing clothing to help the less fortunate. He and his wife regularly cook Thanksgiving dinner for 250 homeless community members on behalf of Akron Snow Angels.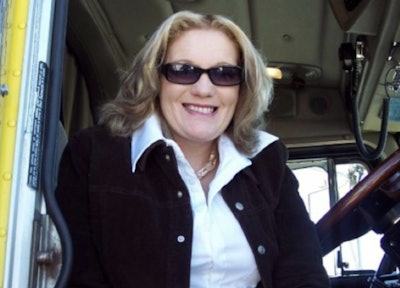 Beedle has been a professional driver since 1989 and is an advocate for women drivers. She writes a monthly column called "Glamour to Grease" for the trucking blog, 18wheelsandheels and is a member of Women in Trucking. She also founded a ministry called Trucking Angels for Christ, Inc. where she sets up at various trucking expos, offering free materials such as bibles and CDs for pro drivers who are interested
The nominators of the three winners each received $500.
New this year, Pilot Flying J randomly selected 400 professional drivers from Road Warrior contest entries and gave each with 5,000 myRewards loyalty points, a $50 in-store value, for their dedication throughout the ongoing COVID-19 pandemic.