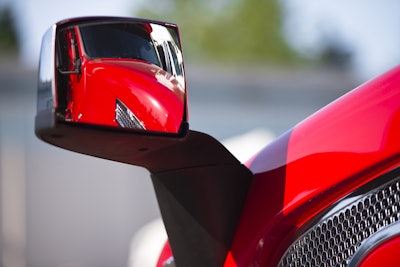 The Federal Motor Carrier Safety Administration announced this week it is granting a waiver to Robert Bosch LLC and Mekra Lang North America allowing a digital mirror system that replaces the standard rearview mirrors on trucks.
The companies created Bosch's Commercial Vehicle Digital Mirror System, which replaces the standard large side mirrors on trucks with two interior monitors and two exterior cameras that are mounted above the cab.
FMCSA says in its decision to grant the waiver that the system "provides CMV drivers with an enhanced field of view when compared to the required rear-vision mirrors" because it eliminates blind spots on both sides of the truck, expands the field of view by an estimated 25% and uses high-definition cameras and monitors with features such as color night vision, low light sensitivity, and light and glare reduction.
FMCSA has granted two similar waivers to allow mirrorless camera systems in the U.S. to Stoneridge and Vision Systems North America.