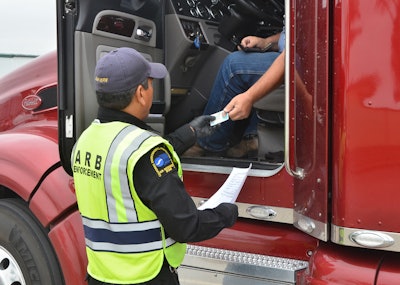 The Federal Motor Carrier Safety Administration last week extended its waiver that allows truck drivers to operate with an expired commercial driver's license, commercial learner's permit or medical certification that expired on or after March 1. The extension is effective through Dec. 31.
The agency previously extended the waiver through Sept. 30.
States, CDL holders, CLP holders and interstate non-CDL commercial drivers are covered under the waiver with no further action, FMCSA says.
The agency said it has also issued a Notice of Enforcement Policy stating that, through Dec. 31, it will not take enforcement against drivers for operating a commercial vehicle if the driver had a valid CDL or CLP on Feb. 29, or against motor carriers for using such a driver.
Since the COVID-19 pandemic began, FMCSA says truck drivers have had difficulty scheduling DOT physicals and driver's license renewals.