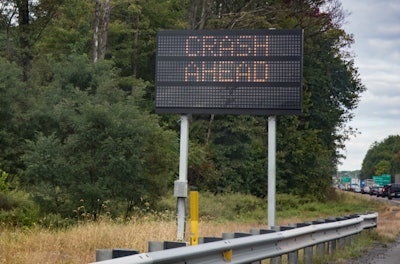 Twenty-eight individuals have been charged over the course of the last 11 months for intentionally staging automobile accidents to defraud trucking companies and their insurance providers, according to recent press releases from the U.S. Attorney's Office for the Eastern District of Louisiana. Seven of the 28 individuals charged have since pleaded guilty.

Indictments allege that five of the 28 individuals charged were "slammers" who intentionally caused accidents to defraud truck drivers and their insurance companies in the New Orleans metro area. Others among the 28 individuals facing charges were passengers in vehicles used to stage accidents.

One of the so-called "slammers" was Cornelius Garrison, 54, of New Orleans, who was charged Sept. 18 with staging more than 50 accidents and allegedly was paid more than $150,000 by an unnamed co-conspirator.

According to the indictment, Garrison was instructed on how many passengers to use in the staged accidents and to avoid areas patrolled by the Louisiana State Police and instead stage them under the jurisdiction of the New Orleans Police Department, mostly along Interstate 10 from Slidell to Baton Rouge. The indictment also alleges that Garrison and other co-conspirators referred the staged accident cases to various unnamed attorneys, who, according to previous indictments, paid conspirators for their referrals following the staged accidents.

Garrison would target tractor-trailers that were changing lanes, the indictment alleges, and would cause the accident by striking the truck in their blind spot using a "slammer vehicle." After the accident, Garrison would then exit the vehicle from the passenger side to avoid being seen by the truck and told the passengers to call 911 to report they had been hit by a truck. A passenger would then falsely claim to have been the driver at the time of the accident.

New Orleans CBS affiliate WWL-TV reported Sept. 24 that just days after being named in an indictment, Garrison had been murdered in New Orleans. According to the report, Garrison had been cooperating with the FBI and U.S. Attorney's office for several months.