Officials at a Texas border checkpoint recently intercepted $25 million worth of liquid methamphetamine.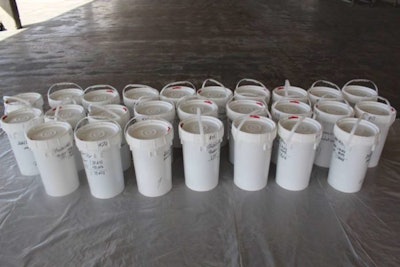 Officers with U.S. Customs and Border Protection checkpoint at the Pharr International Bridge cargo facility in Pharr, Texas inspected a tractor-trailer Nov. 18 and found 1,255 lbs. of liquid meth in the truck's fuel tanks. The truck was loaded with corn husks and was traveling from Mexico.
A canine unit alerted officers to the presence of the drugs.
The drugs and the truck were seized by CBP and the driver arrested. The investigation continues.
"This was a great team effort that resulted in this discovery of hard narcotics in our cargo facility," said Port Director Carlos Rodriguez, Port of Hidalgo/Pharr/Anzalduas. "Although an apparent daunting task, our frontline officers continue with their perseverance and commitment towards keeping dangerous drugs from crossing our borders."