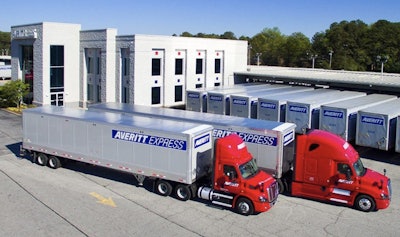 Averitt Express was recently recognized as the 2020 St. Jude Children's Research Hospital Employee Giving Partner of the Year as part of the ALSAC/St. Jude Volunteer Awards, which honors corporate partners, individual volunteers and donors from across the country who support the lifesaving mission of St. Jude.

Since starting its contributions to St. Jude in 1990, Averitt has raised more than $8 million to support the children of St. Jude, and helped raise national awareness through various initiatives, including its Averitt Cares for Kids charitable-giving organization. That support ensures families never receive a bill from St. Jude for treatment, travel, housing, or food.

"We're very humbled to receive this honor from St. Jude," said Gary Sasser, Averitt's chairman and chief executive officer. "We frequently talk about the idea of 'The Power of One' and how everyone can make a difference. Our partnership with St. Jude is a perfect example of The Power of One in action."

Averitt Express is located in Cookeville, Tennessee.