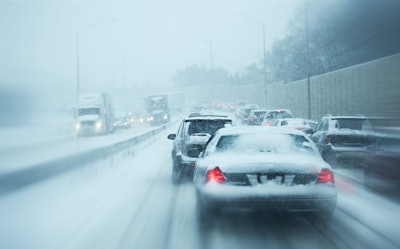 Truckers ought to have a bit more of America's highways to themselves during the upcoming holiday travel season.
AAA today forecast overall travel between Dec. 23 and Jan. 3 to be 29% (34 million travelers) below last year's pre-pandemic numbers, including almost 25% fewer holiday travelers on America's highways. However, trips by car will still account for some 96% of all holiday travel.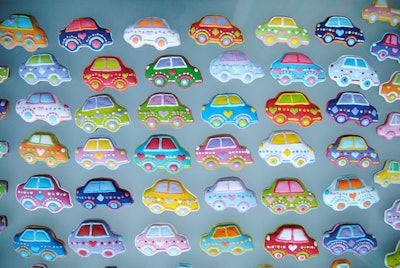 "While Thanksgiving is traditionally spent gathering with friends and family, the year-end holidays are when Americans often venture out for longer, more elaborate vacations. That will not be the case this year," said Paula Twidale, senior vice president, AAA Travel. "Public health concerns, official guidance not to travel, and an overall decline in consumer sentiment have encouraged the vast majority of Americans to stay home for the holidays."
Traffic volume, and therefore traffic congestion, during the holiday week is expected to be less than in years past. However, truckers traveling to or in major urban areas could still experience delays upwards of triple normal drive times at popular bottlenecks throughout the day," according to AAA's research partner INRIX. Nationwide, drivers could see travel times about 20% above normal pandemic congestion levels.
Worst Drive Times on Nation's Busiest Corridors
Region
Corridor (to/from)
Peak Congestion Period
Peak Delay (min)
Atlanta
I-75 North (Arthur K Bolton Pkwy to I-675)
12/26/20 at 3:45 p.m.
32
Boston
MA-3 (Derby St to I-93)
12/26/20 at 3 p.m.
17
Chicago
I-290 East (Mannheim Rd to Morgan St)
12/30/20 at 4 p.m.
18
Detroit
US-23 North (8 Mile Rd to I-96)
12/23/20 at 11:45 a.m.
15
Houston
I-10 West
(Sjolander Rd to Crosby Lynchburg Rd)
12/26/20 at 3:45 p.m.
6
LA
I-5 South (Colorado St to I-605)
12/29/20 at 5:15 p.m.
30
New York
I-95 South (I-678 to GW Bridge)
12/30/20 at 4:30 p.m.
45
San

Francisco

US-101 North (Golden Gate to I-580)
12/23/20 at 5 p.m.
16
Seattle
I-5 South (WA-18 to Portland Ave)
12/30/20 at 4:15 p.m.
22
Washington

DC

I-95 South (I-495 to VA-123)
12/28/20 at 11:30 a.m.
31