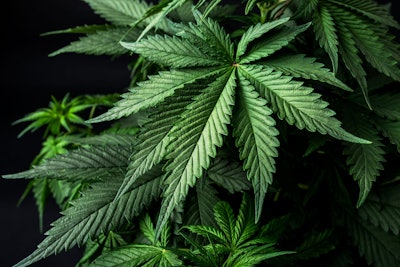 A trucker was arrested in Buffalo, New York last weekend when authorities found the 30 duffle bags in the sleeper of his truck were not loaded with a pal's clothes, but with more than 1,000 pounds of marijuana.
The bust was made at the Peace Bridge Sunday, Jan. 10, after Customs and Border Protection officers found 30 hockey bags filled with a total of 1,281 pounds of marijuana in his truck, according to a criminal complaint filed Monday in federal court.
Xiao Liu, 27 and a Canadian resident was charged with importing a controlled substance into the United States as well as the intent to distribute the marijuana.

According to the complaint, the duffle bags contained 1,139 vacuum-sealed bags of marijuana. The duffle bags were stacked from floor to ceiling in the sleeper berth, according to authorities.

The complaint also said Liu told a Customs and Border Protection officer at the Peace Bridge Port of Entry that he was hauling a shipment of wax. When asked about the bags, Liu said "it was his friend's belongings and he was taking them to Buffalo, New York," according to the complaint.
The Peace Bridge connects Buffalo with Fort Erie, Ontario, Canada.