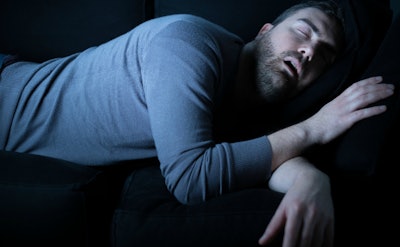 Saying it wanted to "provide flexibility for drivers, while maintaining safety on our roadways," the Federal Motor Carrier Safety Administration announced Thursday, Jan. 15, it will propose a pilot program for truck drivers to evaluate two additional options for splitting sleeper berth periods – a 6/4 split and a 5/5 split.
"This proposed pilot program will provide needed data and feedback for the Agency to use now and in the future," said FMCSA Deputy Administrator Wiley Deck. "Gathering more data on split-sleeper flexibility will benefit all CMV stakeholders. We encourage everyone to review this proposal and provide their public comments."
Carriers and drivers who want to participate would apply to FMCSA to be part of the proposed pilot program. Participants must agree to study's procedures, including the use of video monitoring systems and wearing an actigraph, a device worn like a watch, and measures activity through light and movement to track the sleep patterns of the driver.
FMCSA said it expects to have between 200 and 400 drivers participate in the pilot program. Drivers would be selected from small, medium, and large carriers. It seeks solo drivers, team drivers, and owner-operators.
FMCSA's proposal will be published in the Federal Register in the coming days. The notice will have a 60-day comment period.
For more details, you can read the FMCSA's proposal online.