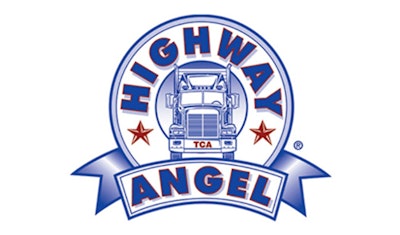 A Texas trucker has been recognized for his life-saving efforts at the scene of a box truck fire.
The Truckload Carriers Association has named professional truck driver, Robert Johnson, from Livingston, Texas, a Highway Angel for rushing to pull two men from their burning truck.
TCA offers the details: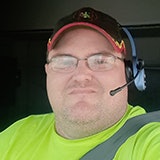 It was an ordinary day on March 15 as Johnson was driving along Interstate 85 on his way to Charlotte, North Carolina. It was mid-afternoon when he happened to take note of a straight truck as it passed him. It wasn't long after that Johnson saw a column of smoke up ahead of him. As he rounded the corner before the next exit, he saw the truck that had passed him was now on fire.
"There were two people still in the truck," he said. Johnson is a retired firefighter and knew there wasn't much time. He quickly took action, positioning his truck to block the right two lanes. He jumped out and ran to the truck and managed to get the driver and passenger out and a safe distance away from the truck. "The fire was too far gone for a fire extinguisher," he said. "The first thing I had to do was get them out and to a safe place."
Johnson then called 911 and explained the situation. By this point, the truck was engulfed in flames. "The first fire engine arrived within five minutes," he said. "As they were taking their hoses out the tank on the truck blew." When the ambulance arrived a few minutes later, he learned that the driver had life-threatening injuries and the passenger had also suffered burns. Johnson knows that if it weren't for his training as a firefighter and a professional truck driver, those two men would very likely have lost their lives that day. He thought about the families they may have at home waiting for them.
Johnson was a firefighter for four years. One day he went into a structural fire. "When I came out of the house it collapsed behind me," he said. "That's when I retired." He began driving in August of 2019. "My mom drove truck for 30 years. I decided to follow in her footsteps."
RELATED: Trucker honored for aiding couple in winter accident
TCA has presented him with a certificate, patch, lapel pin, and truck decals. His employer has also received a certificate acknowledging their driver as a Highway Angel.
Since the program's inception in August 1997, nearly 1,300 professional truck drivers have been recognized as Highway Angels for the exemplary kindness, courtesy, and courage they have displayed while on the job.
The program is made possible by Presenting Sponsor, EpicVue, and Supporting Sponsor, DriverFacts.