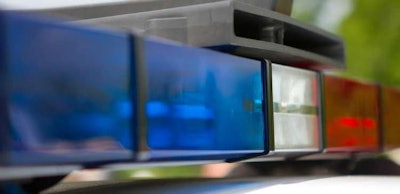 A 31-year-old truck driver was shot and killed while refueling his truck this morning in Pennsylvania.
The shooting occurred at about 4:45 a.m. at the Wawa convenience store on Route 100 in Upper Macungie Township, just off Interstate 78 west of Allentown.
Peter Dannecker, vice president of risk at trucking company A. Duie Pyle, identified the victim as 31-year-old Ramon Ramirez.
According to authorities, a still-unidentified gunman fired at a woman driving nearby. Unaware that she had been targeted, the woman stopped at the Wawa but left once she learned her car had been hit.
The gunman then drove into the Wawa and shot and wounded another motorist, and then shot and killed the trucker.
Police say the gunman walked away from the convenience store and eventually shot and killed himself. No motive has been given.
This Pennsylvania shooting comes about a week after eight people were shot and killed at a FedEx Ground facility in Indianapolis.