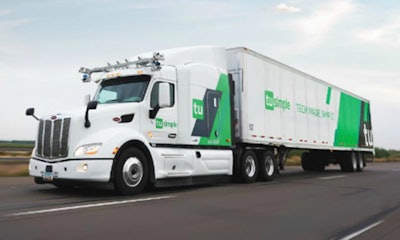 Two former Federal Motor Carrier Safety Administration executives have found new employment in the autonomous truck technology industry.
Self-driving truck startup Plus recently appointed former FMCSA Deputy Administrator Wiley Deck its Vice President of Government Affairs and Public Policy. Jim Mullen, former FMCSA acting administrator joined TuSimple last year as its chief legal and risk officer.
Deck assumed Mullen's post at FMCSA last summer when Mullen joined TuSimple and led the agency as deputy administrator from September until Jan. 20.
In his new role, Deck will lead the company's Government Affairs and Public Policy strategy and outreach, including working with regulators and stakeholders to ensure safe deployment of autonomous trucks.
Before joining FMCSA, Deck served in the U.S. House of Representatives in various roles for more than two decades, including Director of Oversight and Investigations for the Committee on Transportation and Infrastructure and Chief of Staff for U.S. Congressman John L. Mica.