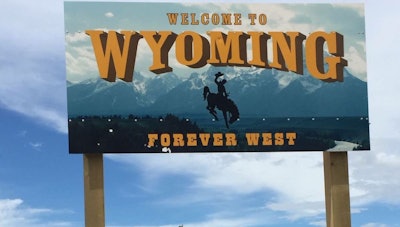 Wyoming is about to start work on a section of Interstate 80 to provide more truck parking and truck passing lanes.
WYDOT today reported its crews have resumed work on what it is calling the I-80 Winter Freight project between Rawlins and Laramie. Workers are adding truck climbing lanes to the heavily-traveled interstate. One will be on eastbound I-80 over Halleck Ridge, and the other will be on westbound I-80 between Copper Cove and Quealy Dome Road.
DOT officials have said the truck passing lanes will help keep traffic moving efficiently and help prevent secondary crashes when the interstate reopens following a road closure.
Crews will also build 100 truck parking spaces each in two locations: near Quealy Dome and Fort Steele.
The work is being performed on a 45-mile section of I-80 that is notorious for its bad winter weather. WDOT has said this section of the interstate has four times the number of truck-involved crashes during the winter months than during the summer months.