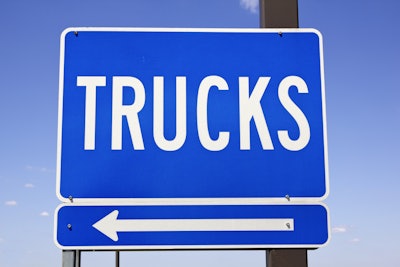 If you're used to parking in Interstate 66 rest areas in northern Virginia, you better find a "Plan B" for much of the rest of the month.
Beginning Monday, June 7, the truck parking areas at the Manassas Rest Area East on I-66 East (mile marker 48) and the Manassas Rest Area West on I-66 West (mile marker 48) will be closed for about three weeks.
Trucks, trailers, and other multi-axle vehicles will not be permitted to park at the rest areas during this time, according to the Virginia DOT. The agency said the cclosure of the truck parking areas is necessary for construction work related to the Transform 66 Outside the Beltway Project.
However, VDOT said the rest areas will remain open to passenger and other two-axle vehicles.
All work is weather dependent and will be rescheduled if inclement conditions occur.
VDOT said message boards on I-66 are providing advance notice of the closure.
Construction and lane closure updates are available at Transform66.org and on Twitter @VaDOTNOVA. To receive updates automatically by email, sign up here.