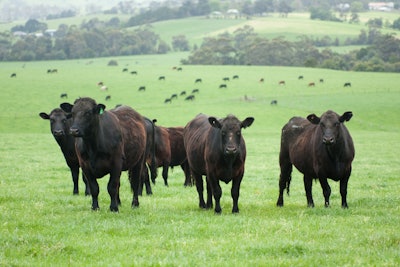 As work resumed at plants in the U.S. operated by the world's largest beef processor following a cyberattack, a trade association asked the federal government for regulatory relief for truckers delivering live animals and meat products.
The United States Cattlemen's Association sent a letter to Transportation Secretary Pete Buttiegeg asking the Federal Motor Carrier Safety Administration to "provide emergency regulatory flexibility for motor carriers and drivers hauling both live animals and meat products."
Brazil-based JBS SA was hit by a cyberattack last weekend, which affected computer operations at major processing plants in the U.S. and Australia. JBS's five biggest beef plants in the U.S. process an average of 22,500 cattle a day, or nearly a fifth of America's production, according to the cattlemen's association.
In its letter, the cattlemen's association said supply chain interruptions caused by the cyberattack, which is suspected to have originated in Russia, would impact "both producers of livestock and consumers of meat at a time when the market is still recovering from the shock of the COVID-19 pandemic."
The association's letter to FMCSA added, "After reviewing reports from our members regarding the impact of the JBS outage, USCA strongly believes this event warrants immediate regulatory action to ensure grocery store shelves stay stocked of fresh meat products. Further, agency action following the May 7, 2021 ransomware attack of Colonial Pipeline provides a precedent for the issuance of such an emergency declaration to ensure supply chain continuity of essential consumer goods."