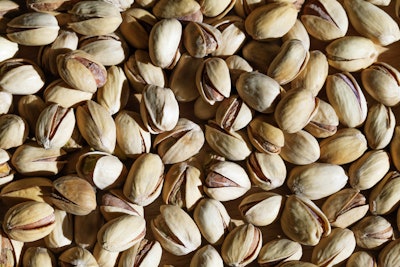 What does one do if they have 21 tons of pistachios?
Go into business for yourself.
At least that appears to have been the plan of 34-year-old Alberto Montemayor, a truck driver in California. We doubt, however, that plan included being arrested for the theft of the nuts.
The Tulare County Sheriff's Office reports Montemayor was arrested recently in connection with the theft of 42,000 pounds of nuts from the Touchstone Pistachio Company. Police found the tractor-trailer loaded with the nuts. It appears the nuts were moved from the Montemayor Trucking lot and were being repackaged into smaller bags for resale.
Based on a price of about $12 per pound on a popular online seller, the 42,000 pounds of pistachios have a retail value of more than $500,000.