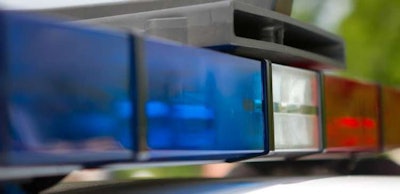 Pennsylvania State Police are seeking the public's assistance in identifying a driver involved in a recent hit-and-run accident.
The crash occurred July 7 at 5:40 p.m. on Interstate 81 southbound at mile marker 129.5. (That is between the Frackville and Mahanoy City interchanges in Pennsylvania.)
Troopers say the hit-and-run vehicle is described as a black Chevrolet SUV (unknown which model). The driver is described as a 30-40-year-old white male with brown or black hair. He was wearing a black collared shirt with some type of logo on the left chest and dark pants.
According to the troopers, this driver went from the right lane into the left lane and struck a Subaru Outback. That caused the Outback to roll. There were three total injuries in the Subaru.
The SUV should have damage to its driver-side bumper/fender area. The hit-and-run driver did stop briefly. He then fled the scene south on I 81.
Call Trooper Powell at the Pennsylvania State Police Frackville barracks at 570-874-5300 if you have any information. Reference incident number 21-939268.