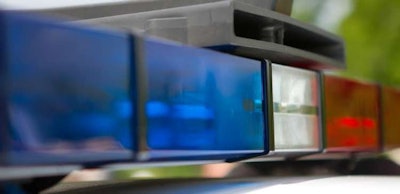 Four truckers died in highway crashes recently. A crash and fire in Texas claimed the lives of two drivers, while one driver died in a Kentucky mishap and another in Arizona.
Two truckers die in west Texas crash and fire
Two truck drivers were killed in a fiery crash Saturday, July 24, when their trucks collided on a west Texas highway.
Investigators for the state police in Texas identified 68-year-old Gilberto Uresti of Horizon City and 58-year-old Jose Alonso-Montelongo of Del Rio as the truckers who died Saturday's crash along State Highway 302.
Troopers said the two trucks collided in a construction zone, caught fire, and burned. Both men were pronounced dead at the scene by the Ector County Medical Examiner.
The cause of the collision remains under investigation.
Trucker dies in I-165 crash
A two-vehicle crash Monday, July 26, on Interstate 165 led to the death of a 52-year-old man from Franklin, Kentucky.
According to Kentucky State Police, the crash occurred near the nine mile-marker of Interstate 165 in Warren County near Bowling Green at about 3 p.m.
RELATED NEWS: 8 die in series of collisions involving 22 vehicles in Utah
KSP says a 1999 Ford F-350 with a gooseneck trailer driven by Anthony Rutledge, 53, of Henderson, Kentucky was traveling north on I-165 when the front driver's side tire of his vehicle failed. Police say he lost control of his vehicle, crossed the median into southbound I-165, and struck a 1997 Kenworth driven by David A. McClain, 52, of Franklin.
McClain was pronounced dead at the scene. Rutledge was taken to The Medical Center for treatment.
KSP continues to investigate.
Driver dies in rollover of tractor-trailer hauling hay

An Arizona truck driver died in a single-vehicle crash along U.S. Highway 191 North in the Black Hills area of southeast Arizona Monday, July 26.
According to the Arizona Department of Public Safety, the man was driving a truck hauling hay when it overturned near milepost 141 shortly after 3 p.m.
Authorities say it appeared as if the truck drive by Daulk Gonzalez suffered a tire blowout, that caused the rollover.