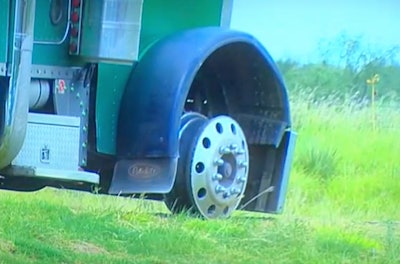 The driver of a cattle truck faces numerous charges after leading police in Texas on an hour-long chase.
The incident began at about noon Wednesday, July 28, when police in Amarillo received 911 calls reporting a tractor-trailer being driven erratically. After being unable to get the driver to stop, police used spike strips to deflate several tires. However, KFDA-TV reports the driver continued fleeing [police even after the tire came off the right front wheel of the truck.
The trucker eventually stopped and police took Ulyssas Solis into custody. He was charged for possession of a controlled substance, evading arrest and detention, and faced a felony warrant for violation of parole.
Police report there were no cattle in the trailer during the chase.