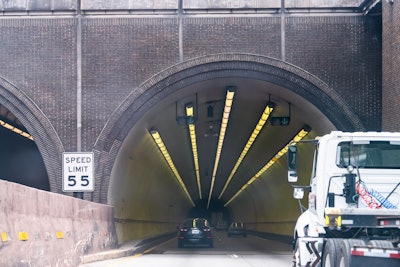 Andriy Blokhin / Shutterstock.com
The Alabama Dept. of Transportation will perform work on Interstate 10 in Mobile, starting this week, and the work is expected to continue for several months. Truckers are warned to anticipate reduced speed limits, delays, and possible detours.
I-10 Bridge Widening – AL Exit 10 to Exit 15
One of ALDOT's projects is to widen about 4.8 miles of I-10. Work began Sunday night, Sept. 19, and is expected to continue through the following Thursday morning at 5 a.m.
The construction zone extends from the Exit 10/CR-39 Interchange (McDonald Road) to the CR-69 (Plantation Road) overpass, west of Exit 15 in Mobile. There will be no usable shoulders within the specified one-mile work zones, and drivers should expect a narrower roadway. Also, the speed limit is reduced to 55 MPH through the work zone.
Click Here for ALDOT's press release.
I-10 Wallace Tunnel Resurfacing
On Monday night, Sept. 20, ALDOT will begin work to resurface the George C. Wallace Tunnel on Interstate 10. This project includes restricted, alternating lane closures through Thursday nights from 9 p.m. to 5 a.m. While this work is performed all vehicles wider than 8 ft. will receive messaging to detour around the work zone. This project is estimated to be completed by late November.
Eastbound detour traffic will use Exit 20 (I-65N) and Exit 26B (Water St) and use I-165 to the US 90 Causeway, and Westbound detour traffic will use Exit 27 to the US 90 Causeway.