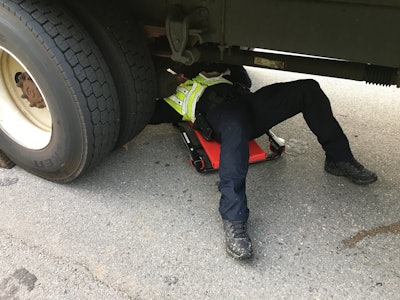 Virginia State Police photo
A recent three-day inspection blitz by the Virginia State Police Motor Carrier Safety Unit found 376 violations in the 208 inspections that were performed.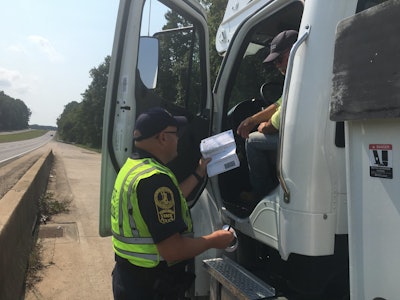 The troopers conducted their annual commercial vehicle safety blitz in northern Virginia Sept. 14-16. The three-day operation concentrated on Route 1, Route 15, Route 17, and Route 234, as well as Interstates 66, 95, and 495 in Fairfax, Fauquier, Loudoun, and Prince William counties.
The troopers cited 376 violations, which led to 32 commercial vehicles and 21 drivers placed out of service.
"The results of this enforcement initiative are indicative of the extraordinary efforts the Virginia State Police Motor Carrier Safety Unit troopers put forth every day across the Commonwealth to make our highways safer," said Capt. Sean L. Stewart, VSP Safety Division Commander.
"This initiative specifically concentrated on those areas where we receive the most citizen concerns about safe commercial vehicle traffic. Ensuring all vehicles sharing Virginia's highways are safe and legally compliant with state and federal laws is imperative to the prevention of traffic crashes, injuries, and deaths."