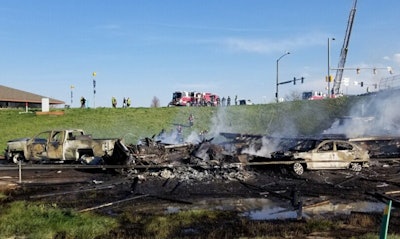 West Metro Fire
The trial begins today for the truck driver involved in the 2019 crash on Interstate 70 in Colorado that involved 28 vehicles and killed four people.
Rogel Lazaro Aguilera-Mederos faces 41 counts stemming from the April 25, 2019 crash that occurred when the truck loaded with lumber he was driving is said to have lost its brakes. The tractor-trailer sped down I-70 and slammed into stopped traffic at Colorado Mills Parkway in Lakewood.
Four motorists were killed in the crash and several others were injured. Aguilera-Mederos had only minor injuries when his truck slammed into traffic that was stopped for an earlier crash between another truck and a school bus. The collision triggered several explosions and fires.
Jury selection was set to begin today, with opening statements occurring early next week.