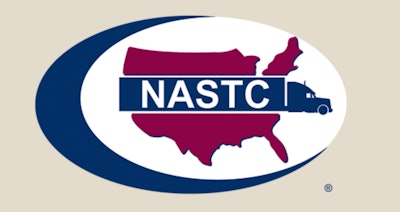 Twenty truckers will be recognized during the National Association of Small Trucking Companies annual conference at the Omni Hotel in Nashville, Nov. 4, 5, and 6.
This. year's honorees and the company they drive for include:
Ishmael Hamilton, Atlantic Coast Carriers
Donna Haire, Barnes Transportation Services, Inc.
Randy Leyhe, BGB Trucking, Inc.
Jorge Huerta, Blue Collar Express
Danny Branden, BM Transport, Inc.
Jack Pate, Daggett Truck Line
James Brazeal, Double V.V. Inc.
Mark Luker, Eastern Provisions
Keith Lester, Five Star Trucking, Inc.
James Ceasar, Fleeman Carriers, Inc.
Dale Hepp, Heding Truck Service
Randy Hinze, Hull Transport
Dofort Harris, JD & Billy Hines Trucking, Inc.
Russ Hamann, Karl's Transport, Inc.
Mike Bollin, PTI Dedicated Service, LLC
Danny Rutherford, Jr., QLF Transportation, Inc.
Raymond Barthle, Schwende, Inc.
Justin Johnson, Sweet Rides Logistics
Daymon Raue, Triple R Trucking, LLC
Glen Sheets, Zentner Transportation, Inc.
Honored drivers receive a Driver of the Year plaque, a custom jacket, and gifts provided by NASTC along with its affiliate partners. They will be recognized at the conference-closing Driver of the Year award luncheon.
Also at the conference, this year's Small Fleet Champ will be named. The contest is presented by our sister publication Overdrive. The semi-finalist fleets are:
DeWitt Transportation, Marion, Illinois
Hoewing Trucking, Canton, Missouri
Professional Transportation Services, White City, Oregon
Silver Creek Transportation

,

Henderson, Kentucky

Soza Trucking

,

Atwater, California

STS Delivery Service

,

Columbia Station, Ohio

Suprise Trucking

,

New London, Wisconsin

Triple R Trucking

,

Decatur, Nebraska

Woods Transportation,

Monroe, Wisconsin