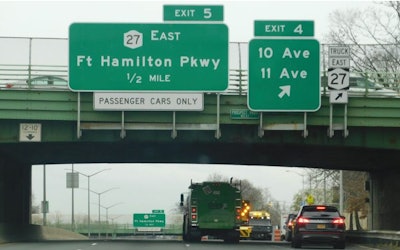 Truck drivers in New York, especially in the Capital Region, keep hitting bridge overpasses, so the state is ramping up its efforts to ward off these costly collisions, according to tp Todd Westhuis, chief of staff for the New York Department of Transportation.
Interestingly, Westhuis says 60% of the problems of trucks vs. bridges -- especially in the New York City metro area -- involve rented box trucks, not ones driven by trained truckers with CDLs.
This has been the subject of considerable discussion in the past in New York and neighboring states.