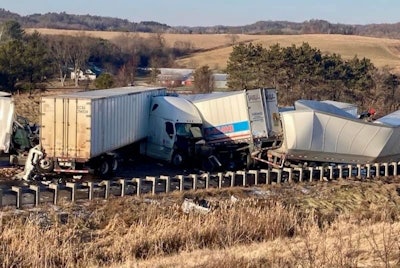 A Wisconsin TV station's drone captured the details from last week's massive pileup on Interstate 94 in Wisconsin.
Several dozen vehicles were involved in the crash, that occurred Thursday morning, Dec. 23. Freezing rain was blamed for the chain-reaction crash that left some 20 people with minor injuries.
The wreck closed down I-94 for much of the day.