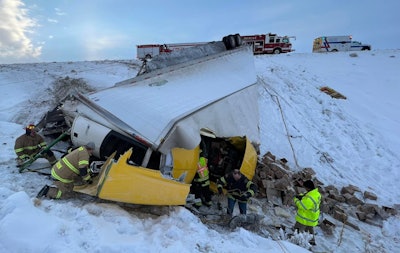 First responders report six tractor-trailers this morning were involved in a pileup near mile marker 52 on westbound Interstate 80 in southwest Wyoming.
Wyoming Highway Patrol said numerous areas of slick roads are being reported.
The Uinta County Fire and Ambulance corps said at least one driver was injured. They had to extract him from the cab of his truck.
None of the drivers was identified.
The investigation into the crash continues.