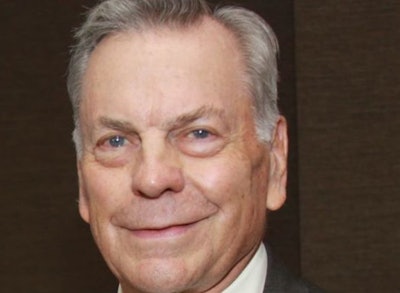 The man credited with creating what would become the modern-day truck stop chain as we know it has died.
James A. "Jack" Cardwell, died Jan. 23. He was 89.
Mr. Cardwell's obituary said, "Jack's decades-long entrepreneurship began with Jack's Super Service in 1954, continued with the El Paso Truck Terminal in 1965, and then on to Petro Stopping Centers in 1975, which were known for their customer-friendly innovations. He operated Petro successfully until its sale in 2007. (The chain had 69 locations in 30 states at the time of the sale.) Mr. Cardwell was recently honored in 2021 by Chevron for his 60 years as a Chevron dealer and marketer with C&R Distributing."
Mr. Cardwell's business philosophy was to put truckers first. He said he wanted to "build them a place where they feel like they're appreciated." His businesses were known for providing truckers with amenities, including private showers and stores that carrier merchandise drivers needed.
NATSO marked his passing calling him "a legend in the truck stop industry."
"Jack was an innovative thinker and leader who, in many respects, was ahead of his time in evaluating what customers want and need," said NATSO President and CEO Lisa Mullings in a statement on the organization's website. "He was a friend to many and to our industry who will be deeply missed."
Mr. Cardwell was born on March 1, 1932, to Agnes Godwin and Aubrey Cardwell in Poplar Bluff, Missouri. From 1952 to 1954 he served in the U.S. Army, which brought him to El Paso. He was married to Martha Evonne Emmett, who passed Aug. 10, 2019, just two weeks before their 66th wedding anniversary.
He is survived by his three children, Cindi Andrews, Tina Hatch, and Jim (Julie) Cardwell; his seven grandchildren, Nathan Roberson (Rashida), Natalie Kunzman (Nick), Richie Hatch (Shelly), Bethany Hatch, Gabrielle Anderson (Luke), Trey Cardwell and Ashley Whittle (Braxton); seven great-grandchildren, Tristan, Trevor, Troy, Noah, Ryker, Sarah and Ezekiel; his sister Wanda Tydingco Clark; and numerous nephews and nieces.
Mr. Cardwell received El Paso Inc.'s El Paso Community Spirit Award in 2007 and is known for his philanthropy throughout the El Paso region, notably through the Cardwell Family Foundation.
A service for friends is pending. Mr. Cardwell requested a private funeral service with his family.