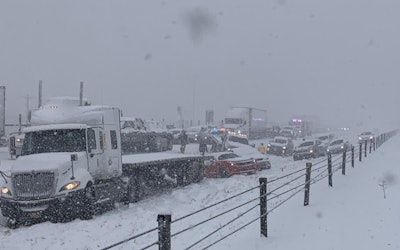 Numerous tractor-trailers were involved in a major pileup on Interstate 25 near Colorado Springs this afternoon.
The Colorado Department of Transportation reports a "10-15 vehicle crash" near mile marker 125 about three miles south of Fountain.
Northbound I-25 is closed at mile marker 104 and traffic is being diverted.
CDOT does not have an estimated time for reopening the highway.