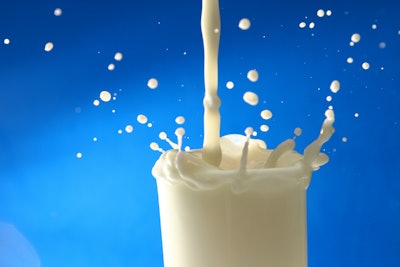 North Dakota's governor Wednesday, Jan. 26, took action to resolve some issues involved in the delivery of milk to commercial outlets and schools.
Gov. Doug Burgum signed an executive order waiving hours of service requirements for 30 days for truck drivers delivering milk. Burgum's actions coincide with the North Dakota Milk Marketing Board, which voted Wednesday to waive enforcement of some licensing requirements until April 1. That m,ove is meant to promote coordination among distributors and ensure deliveries of milk to rural areas to continue.
The closing of two milk distributors earlier this week promoted the actions by the government and the marketing board. Lakeview Dairy in Devils Lake and Red River Dairy in Fargo This comes as the industry also experiences a shortage of half-pint milk containers and driver employment issues.
OSHA withdraws COVID vaccination/testing mandate
The Occupational Safety and Health Administration (OSHA) on Tuesday said it is withdrawing its vaccine-or-test emergency temporary standard, which the U.S. Supreme Court effectively shelved Jan. 13. The withdrawal will be effective Jan. 26.
OSHA was seeking mandatory COVID-19 vaccines or weekly testing for companies with 100 or more employees, but earlier this month SCOTUS ruled the Secretary of Labor lacked the authority to issue such a mandate, even through the OSH Act's emergency temporary standard exemption.
OSHA said it continues to strongly encourage the vaccination of workers against the continuing dangers posed by COVID-19 in the workplace.
ICYMI
3 finalists named for Company Driver of the Year; winner gets $25,000
Driver poll: Let's talk about lease purchase programs
Hirschbach creates new flexible driving opportunities
Take a Look at This ...