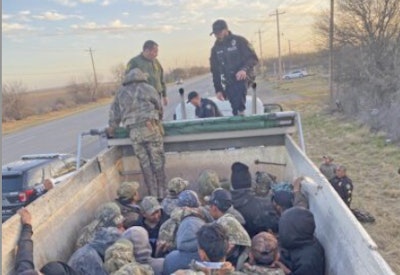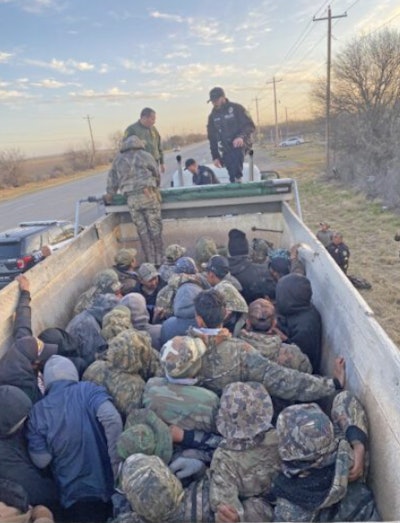 Police in a city southwest of San Antonio, Texas arrested the driver of a tractor-trailer when they found 42 people in the country illegally in a belly dump trailer. Six more were found in the cab of the truck, which was stopped at about 7:45 a.m. Thursday.
Uvdale police stopped the tractor-trailer for a traffic violation and found the 48 people in the tractor-trailer.
The driver was arrested and charged with human smuggling, including smuggling of individuals under the age of 18, which police said is a second-degree felony. Such felonies are punishable by between two and 20 years in prison, and a fine of up to $10,000.
Of the 48 people in the truck illegally, two were minors and the other 46 were adults.