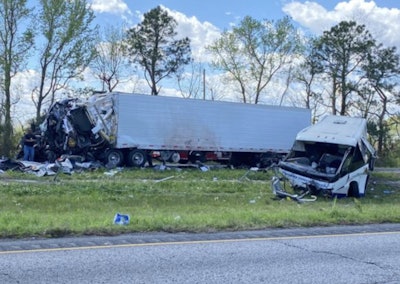 The driver for a Texas-based company died Thursday morning in a crash on Interstate 10 wear West Baton Rouge, Louisiana.
Louisiana State Police report a tractor-trailer driven by Ricky Hagar struck the rear of a slowing bus, driving it into the back of another tractor-trailer. Hagar died inthe crash and three of the 40 people on the bus were injured.The driver of the other tractor-trailer was unharmed.
I-10 was closed for several hours as p[olice investigated the crash.
The wreck was first reported around 11 a.m. in the eastbound lanes of the interstate just past LA 415.