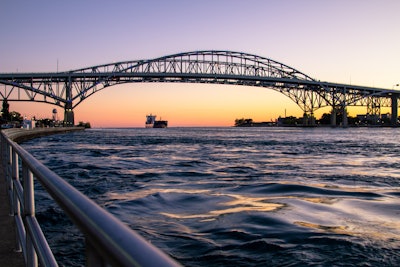 ehrlif / Shutterstock.com
If you're driving takes you across the Blue Water Bridge between Port Huron, Michigan, and Sarnia, Ontario, Canada, be prepared for some possible delays and limits on the size of loads.
The Michigan Department of Transportation said crews will perform maintenance on the bridge beginning at 7 a.m. Monday, April 25. They are expected to conclude their work by 7 p.m. Wednesday, April 27.
During work, all loads will be limited to a maximum 12-foot width.
MDOT says this work "will improve tolling operations for international travelers."