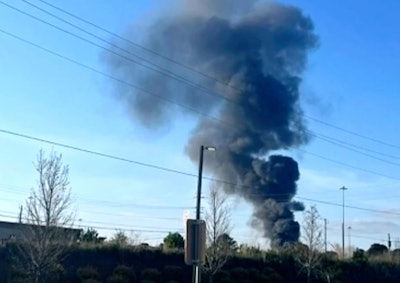 A light plane crashed into several trailers at a General Mills plant in Covington, Georgia earlier this week killing the two people on board.
The twin-engine Cessna 340 appears to have had mechanical issues shortly after taking off from the Covington Municipal Airport at about 6:45 p.m. Thursday. It crashed into a parking lot near the manufacturer's warehouse. It struck several parked trailers, exploded and burst into flames. In all, five trailers were destroyed.
The National Transportation Safety Board said the owner of the plane was doing flight training and in the midst of "touch-and-go" landing operations when the plane took a nosedive. The crash occurred about half a mile from the airport runway. The plane went down along Industrial Park Boulevard, just off Interstate 20.
The two occupants of the plane were not identified. No one on the ground was injured.