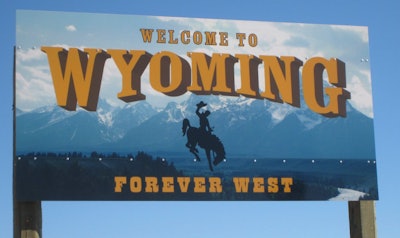 The Wyoming Highway Patrol conducted 464 inspections during the Commercial Vehicle Safety Alliance's International Roadhceck inspection blitz last week.
Those inspections led to:
58 drivers being placed out of service
32 vehicles placed out of service for mechanical issues
13 drivers found to have no commercial driver's license
7 violations for possessing illegal drugs
2 violations for driving under the influence in a commercial vehicle
The highway patrol also issues 104 CVSA decals for clean inspections.
Jurisdictions in the U.S., Canada, and Mexico participated in Roadcheck.
The CVSA's Operation Safe Driver Week is scheduled for July 10-16 with a focus on speeding.
During last year's Safe Driver Week officers in the U.S. pulled over 23,871 commercial motor vehicle drivers and 9,366 passenger vehicle drivers engaging in unsafe driving behaviors. Law enforcement personnel issued a total of 8,438 warnings and 12,264 citations, made up of 4,420 warnings and 3,158 citations to commercial motor vehicle drivers, and 4,018 warnings and 9,106 citations to passenger vehicle drivers.
CVSA's Operation Airbrake Program will hold two brake safety campaigns in 2022:
The next Brake Safety Week is scheduled for Aug. 21-27
There will also be an unannounced one-day brake safety enforcement initiative, which may be held at any time.