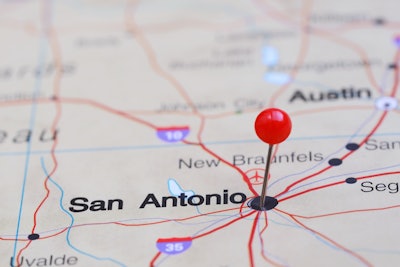 Several dozen migrants were found dead in an abandoned tractor-trailer near Lackland Air Force Base in San Antonio, Texas Monday night.
The bodies of at least 50 people were found in the tractor-trailer, officials said. Sixteen others were hospitalized, according to news reports.
At least 22 of the dead were Mexican nationals, while seven were from Guatemala and two from Honduras. The nationalities of the remaining 19 people had yet to be confirmed.
The bodies were discovered by a person working nearby who told police they heard cries for help, according to The Texas Tribune.
The trailer appears to have had a refrigeration unit, but it was not working.
Homeland Security Investigations is handling the investigation into the incident.
Outside temperatures Monday reached 101 degrees.
The Texas Tribune reports federal authorities said three people were in custody, but it was unclear if they were connected to the incident.