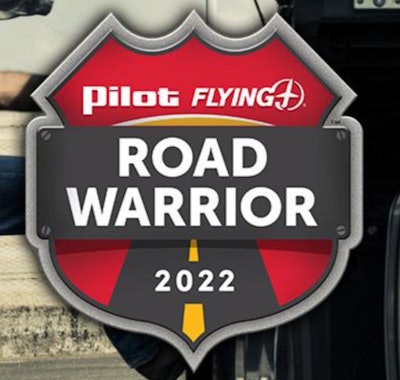 Nominations for Pilot Flying J's annual Road Warrior contest open Monday, Aug. 1. The cutoff for contest entries is Aug. 15
This year's winner will receive $15,000. The award for second place is $10,000 and the third place finisher receives $5,000.
Submissions should include examples of the driver's:
Contributions to the trucking industry
Safe driving history
Community involvement
Miles driven
Other meaningful stories about the nominee
Winners will be announced at the end of September as part of Driver Appreciation month.