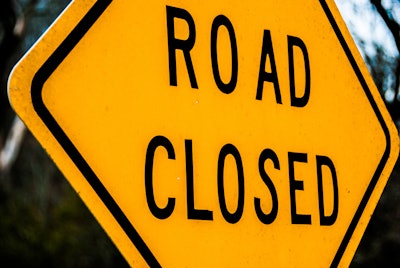 A portion of westbound Interstate 70 through downtown Topeka, Kansas will be closed for three weeks starting later this month.
The Kansas Dept. of Transportation told WIBW-TV Tuesday that westbound I-70 from 8th St. to Topeka Boulevard will be closed to all traffic beginning Aug. 15 for a pavement patching project over the Polk-Quincy Viaduct.
Westbound traffic will have to exit south onto I-470, north onto K-4 to US-24. Drivers may also exit on 8th Street and follow the local street detour vial Madison Avenue to 6th Street to Topeka Boulevard.
KDOT said eastbound I-70 will remain open but will be reduced to one lane.
Once the patching project is complete, westbound I-70 will reopen to one lane only, and both directions of the interstate will be one lane between SW 8th and east of SW MacVicar.