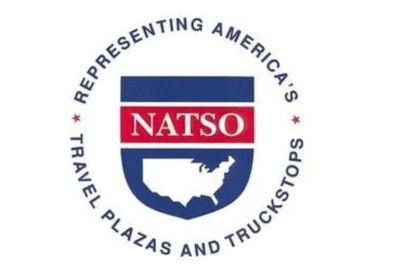 NATSO, representing America's truck stops and travel plazas, and SIGMA: America's Leading Fuel Marketers, have reacted to the passage of the Inflation Reduction Act of 2022.
NATSO's Executive Vice President of Government Affairs David Fialkov said:
"The Inflation Reduction Act represents a missed opportunity for Congress to build upon more than a decade's worth of emission reduction advancements in over-the-road transportation. While it makes sense for fuel technologies to earn favorable tax treatment through tangible reductions in carbon emissions, this bill gives aviation fuel more favorable treatment without having to demonstrate improved environmental benefits.
"The diversion of investment away from renewable diesel will increase retail diesel prices. Rather than reducing inflation, this legislation will increase the price of all consumer goods hauled by truck.
"The Inflation Reduction Act hands the airline industry another special break. That industry meanwhile is more than happy to accept its second bailout in three years while it is also fighting against having to comply with more stringent environmental standards."
The Inflation Reduction Act was passed in the House and Senate and now awaits President Joe Biden's signature.
It aims to curb inflation by reducing the deficit, lowering prescription drug prices, and investing into domestic energy production while promoting clean energy solutions. It is also aimed at helping the U.S. reduce net greenhouse gas emissions to 50% below 2005 levels by the year 2030, and It also includes an expansion and modernization of the Internal Revenue Service.