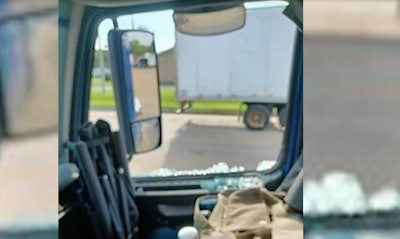 A trucker narrowly missed being struck by a bullet while driving on Interstate 270 near St. Louis earlier this month.
Kenneth Campbell told KMOV-TV he was driving home Aug. 11 when a bullet struck the windshield of his truck and shattered the passenger's said window. The bullet was found wedged in the passenger's side door.
"Six inches to the left, it would have been a headshot," said Campbell.
The incident occurred on I-270 at the Lindbergh overpass in Hazelwood.