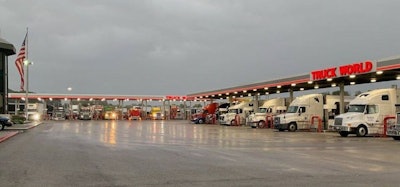 One truck stop chain is showing its appreciation of truckers next week with free food.
From Monday, Sept.12, through Wednesday, Sept. 14, truckers can enjoy a free lunch at three participating Truck World locations.
Conneaut (780 State Route 7, Conneaut, Ohio)
Hubbard (6985 Truck World Boulevard, Hubbard, Ohio)
North Jackson (12700 Leonard Parkway, North Jackson, Ohio)
The company says that the driver appreciation celebration will also include games, T-shirt giveaways and double loyalty points.
National Truck Driver Appreciation Week is Sept. 11-17.
RELATED NEWS: PA chain lowers diesel price to show truckers appreciation