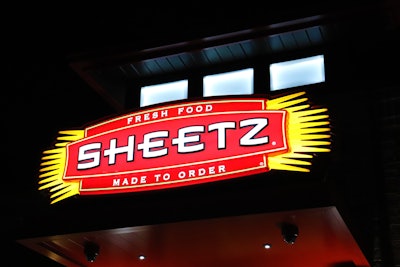 Alejandro Guzmani / Shutterstock.com
Sheetz, a major Mid-Atlantic restaurant and convenience store chain based in Altoona, Pennsylvania, announced it will celebrate Truck Driver Appreciation Week (Sept. 11-17) by reducing diesel fuel prices to $4.49 a gallon.
The decreased diesel fuel prices started Sept. 5 and will extend through Sept. 30. The price will be reduced at all 654 Sheetz stores that offer diesel fuel pumps.
"Truck drivers are the backbone of this country," said Travis Sheetz, President & CEO of Sheetz. "As a company, we are committed to showing appreciation for our customers. We wanted to go above and beyond for Truck Driver Appreciation Week by providing extended offers that will be unquestionably beneficial to them."
Sheetz will further show its appreciation by offering truck drivers a free meal including their choice of any half Made-to-Order(R) sub, bag of fryz and any size self-serve coffee or fountain drink. To redeem the offer, truck drivers should enter "TRUCKYEAH" through the Sheetz Mobile App which will be offered starting Sept. 11, through Sept. 30.
The company operates stores throughout Pennsylvania, West Virginia, Virginia, Maryland, Ohio, and North Carolina.
Tractor-trailer fire destroys high-prices vehicles
A load of luxury vehicles was destroyed by fire on Interstate 95 in North Carolina over the weekend.
A blowout reportedly caused the blaze that closed the highway between Four Oaks and Benson for several hours.
The driver, who was uninjured, told a local TV station he was hauling privately-owned vehicles from New York City to Miami. The load contained a Porsche, a Ferrari, a BMW M8, a Lincoln Navigator, an Audi S4 and a Jeep Rubicon.
The driver said he tried to extinguish the fire but it became too large.
ICYMI
For 2nd time in a week, large load of tomatoes spilled in California
12 drivers in the running for award honoring rookie veteran truckers
FMCSA once again extends COVID-19 hours of service waiver for haulers of some goods