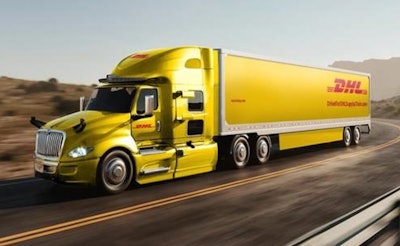 PGT Innovations, a maker of premium windows and doors, is commemorating National Truck Driver Appreciation Week with five days full of gifts and fanfare for team members across its family of brands.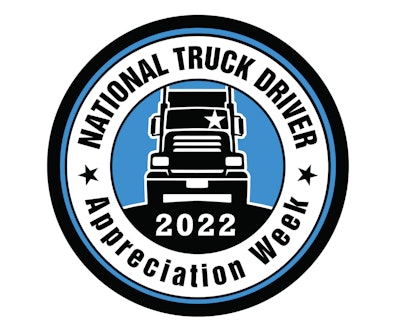 To show their appreciation, PGT Innovations will be thanking their drivers with goodie bags, coffee, and donuts on Monday; with snacks, drinks, a certificate of appreciation, and an on-site breakfast on Tuesday; with breakfast sandwiches and a PGT Innovations branded truck driver appreciation t-shirt on Wednesday; with $50 gas gift cards, snacks, and drinks on Thursday; and with two movie tickets, a coupon for free popcorn and a drink, and the driver's car washed by area high school students on Friday.
The festivities will take place at the main manufacturing facilities in Hialeah, Florida Venice, Florida; Phoenix; Clovis, California; Medley, Florida; and Tampa.
PGT Innovations has158 Class A CDL truck drivers who deliver products from its family of brands to businesses and construction sites across the country. Since the start of 2022, the company's drivers have covered over 3.5 million miles.
DHL thanks drivers, creates new app for them
DHL Supply Chain, part of Deutsche Post DHL Group, is honoring its truck drivers throughout National Truck Driver Appreciation Week. The company said it will recognize drivers with gifts, celebratory events, raffles, and more.
"Our drivers play a critical role in the success of our business. Standing at almost 2000 strong, their professionalism and dedication to the trade has allowed us to deliver consistently outstanding service to our customers," said Jim Monkmeyer, President, Transportation, DHL Supply Chain. "We are honored to have such committed drivers, and we will use this week to celebrate their exemplary work."
Beyond the week's celebrations, DHL Supply Chain has been developing innovative solutions to enhance the experience for its drivers. In the coming months, drivers will have access to a new dedicated app from the in-cab tablet. Through the app, drivers will be able to access essential HR, safety, dispatch and other operational information via a single digital source, saving time, simplifying a number of routine tasks, and providing better connectivity with their teammates, according to the company.
Dollar General thanks its private fleet, carrier partner drivers
Dollar General is recognizing National Truck Driver Appreciation Week through activities celebrating drivers in its private fleet as well as its partner carrier drivers.
Among other celebrations, the week's festivities include giveaways and door prizes for employees as well as complimentary lunches and snacks each day for DG Private Fleet and partner carrier drivers.
"Dollar General is proud to recognize the DG Private Fleet, our partners' drivers and all truck drivers for their crucial role in ensuring American families have the goods they need nearby," said Tony Zuazo, Dollar General's executive vice president of global supply chain. "At Dollar General, we understand many households depend on us to have affordable essentials at their nearby store, and the continued efforts from our DG Private Fleet and carrier partners help us best serve our neighbors. We appreciate our drivers and their efforts in going the extra mile."
Here's a sampling of National Truck Driver Appreciation Week posts from Facebook: