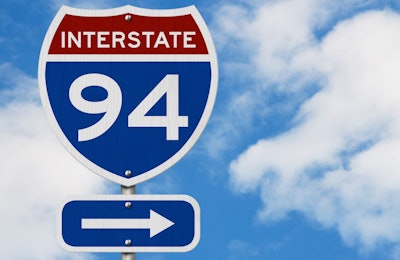 The Michigan Department of Transportation announced part of Interstate 94 in Detroit will be closed for several days starting late next week.
I-94 will be closed in both directions between Interstates 75 and 96 to accommodate work on the new Second Avenue bridge.
Beginning at 1 a.m. Thursday, Sept. 29, all entrance ramps to eastbound I-94 will be closed from 30th Street (just west of Warren Avenue) to Chrysler Drive while all entrance ramps to westbound I-94 will be closed from Mt. Elliott Street to Trumbull Avenue.
Weather permitting, the I-94 freeway and ramps will reopen by 4 a.m. Tuesday, Oct. 4.
During the closure, eastbound I-94 traffic will be diverted to eastbound I-96, then northbound I-75 back to eastbound I-94. Westbound I-94 traffic will follow southbound I-75, then westbound I-96 back to westbound I-94.