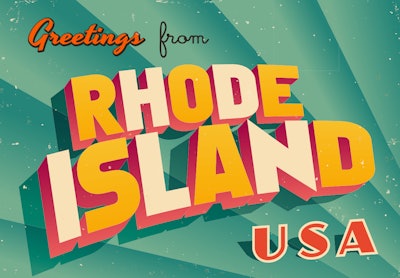 A U.S. District Court judge Wednesday ruled Rhode Island's system of tolling only trucks to pay for repairs to bridges was unconstitutional and ordered the state must end the practice within 48 hours.
In his ruling, Judge William E. Smith wrote, "Because RhodeWorks fails to fairly apportion its tolls among bridge users based on a fair approximation of their use of the bridges, was enacted with a discriminatory purpose, and is discriminatory in effect, the statute's tolling regime is unconstitutional under the dormant Commerce Clause of the United States Constitution."
The trucking industry praised Smith's ruling.
"We told Rhode Island's leaders from the start that their crazy scheme was not only discriminatory but illegal," said American Trucking Associations President and CEO Chris Spear. "We're pleased the court agreed. To any state looking to target our industry, you better bring your A-game … because we're not rolling over."
Joining ATA in the lawsuit were Cumberland Farms Inc., M&M Transport Services Inc., and New England Motor Freight.
"It has been a long road to get to this point," said Rhode Island Trucking Association President Chris Maxwell, "but this is a tremendous day for our industry – not just here in Rhode Island, but across the country – had we not prevailed, these tolls would have spread across the country and this ruling sends a strong signal to other states that trucking is not to be targeted as a piggy bank."
On Wednesday afternoon, the Truckload Carriers Association weighed in on the judge's ruling.
"TCA is tremendously pleased with the recent court ruling that deemed Rhode Island's tolling system unconstitutional and discriminatory toward trucking," said John Elliott, the association's chairman. "TCA and its members are fully in support of contributing to our national infrastructure funds, but through fair and consistent practices.
"We have supported ATA's legal efforts throughout this case and applaud all those involved in securing this win for trucking."
Former Gov. Gina Raimondo signed the bill authorizing the tolls in 2016. The state began collecting money in 2018 using a series of gantries along sections of Interstate 95. It reportedly collected $34 million in truck tolls in the 2020-2021 budget year and is expected to bill truckers $42 million in the year ending June 30.
When advocating for the tolls in 2015, then-Gov. Gina Raimondo said trucks were being singled out to pay the tolls because they did most of the damage to the state's bridges.