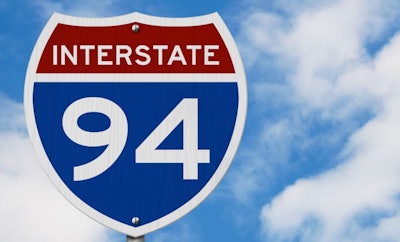 Part of Interstate 94 in Detroit will be closed this weekend.
Weather permitting, Michigan Department of Transportation said crews will be setting steel bridge beams on the Grand River Avenue overpass above I-94 this weekend. This work will require closing westbound I-94 from I-75 to I-96 starting at 9 p.m. Friday, Nov. 11. Westbound I-94 is expected to reopen by 5 a.m. Monday, Nov. 14.
Westbound I-94 traffic will be detoured via southbound I-75 and westbound I-96 back to westbound I-94. All entrance ramps to westbound I-94 from Mt. Elliott to Linwood streets will be closed by 9 p.m. Friday and will reopen by 5 a.m. Monday.
The new Grand River Avenue overpass will replace the original structure built in 1952.